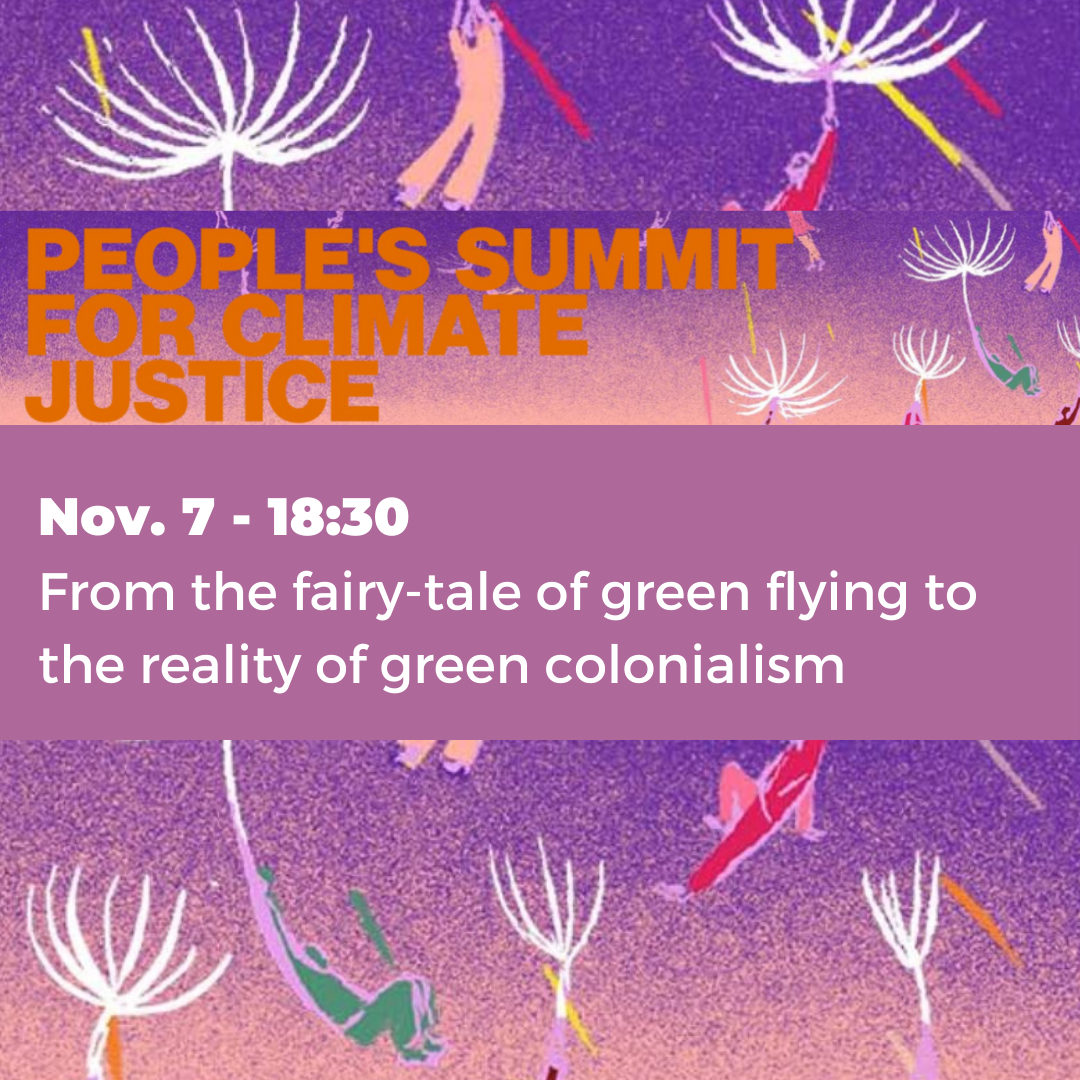 Date
Nov 07 2021
Expired!
SG People's Summit Event: From the fairy-tale of green flying to the reality of green colonialism
7. Nov – 18:30
The aviation industry plans to continue to grow despite the climate crisis. Promises of technological solutions and offsetting programs seek to legitimize such growth, but, apart from questionable technical effectiveness, greenwashing strategies like CORSIA raise concerns over land and human rights.
Facilitation
Daniela Subtil – Stay Grounded

Speakers
Finlay Asher – Safe Landing;
Alice Larkin – Tyndall Centre, University of Manchester;
Ivonne Yanez – Acción Ecológica/Jubileo Sur Américas;
Blaise Mudodosi – Action pour la Promotion et Protection des Peoples et Espèces Menacées.
TO REGISTER: https://cop26coalition.org/peoples-summit/from-the-fairy-tale-of-green-flying-to-the-reality-of-green-colonialism-4/
Location: Centre for Contemporary Arts (Address: 350 Sauchiehall St, Glasgow G2 3JD, United Kingdom)