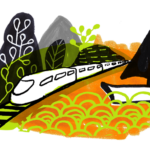 From 12-14th of July 2019, the conference "Degrowth of Aviation" will take place in Barcelona. Since green growth and carbon neutral flights are an illusion, it is time to start a degrowth process of aviation. How can this look like? What are possible policy instruments that civil society should fight for, in order to put an end to the massive privileges of the aviation industry, and to bring forward a socially just and environmentally friendly transport system?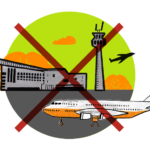 From 30th of September to 14th of October 2018, people around the globe held colorful actions and events showing that in the face of the climate crisis, aviation growth cannot continue – as well as highlighting more environmentally sound and socially just forms of mobility. 27 actions took place in the Philippines, Mexico, France, UK, Austria, Denmark, Germany, Belgium, Sweden, the Netherlands, Australia and Switzerland.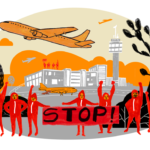 Coinciding with the ICAO conference (International Civil Aviation Organisation), local affected people, action groups and networks from around the world, organized the global action days. Actions took place in Austria, Mexico, the U.K., Canada, Turkey and France and Australia. It was a sign against the greenwashing of aviation and the planned Carbon Offsetting and Reduction Scheme for International Aviation CORSIA.